This has ended. If you attended, let the organizer know by recording your Impact!
Positions
0 Remaining
Age Limit
Teens & Older
Description

We are going to clean Fairhill Square Park and the playground and the park areas.

Requirement Details

All volunteers must individually agree to the Volunteer Waiver in order to participate! Volunteers must wear sturdy, closed-toe shoes like boots or sneakers to the event, and all volunteers must wear gloves while working (gloves will be provided, but you are also welcome to bring your own.) We strongly recommend wearing long pants that cover your ankles.

Perks
none
Parking Details
Is Parking on the Street Around The Park.
Causes
Civic Engagement Community Environment Park Cleanup
GivePulse

4 Positions Filled

|

3 Impacts

|

9 Hours
Start Address:

we are in The Corner of Lehig and Lawrance st. North Philadelphia,

412 West lehigh Ave/ Fairhill Square Park,

Philadelphia, PA 19133

End Address:

2557 N 5Th st,

412 West Lehigh ave /Fairhill Square Park,

Philadelphia, PA 19133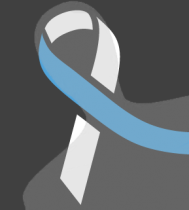 Zulu Nation wrote on November 10th, 2019
Zulu was there as promised as the Friends of FairHill Square Park. Thank God we were able to accomplish what we set out to do and exhibited our brand of community ownership. I am a member of the FairHill Friends Group. The Friends of Fairhill Square Park will be planning routine clean ups soon. We exercised for three hours showing love for our park and neighborhood. We need your support to bring more fitness activities to FairHill Square Park.
Zulu Nation

Zulu Nation wrote on November 1st, 2019
Zulu Nation will be there to join others to clean and Show LOVE for OUR PARK. We will start at 4th & Huntington St and end at Lawrence and Huntington St. Unity is our Strength!

Charito Morales wrote on September 4th, 2019
please call me if is more questions at 2158470256
charito morales
Providence center